Description
The GRABO Canvas Bag is a rugged and versatile storage option for your GRABO tools. Made from heavy-duty canvas fabric, this bag is built to withstand the wear and tear of regular use. The double zipper closures provide easy access to your tools while also keeping them secure and protected. The bag is designed with multiple compartments and pockets to help you organize your tools and keep them in the right place.
The bag is perfect for professionals in the construction industry, as well as DIY enthusiasts and hobbyists. It's great for on-the-go jobs, as you can easily take your tools with you wherever you go. The bag's sturdy handle and adjustable shoulder strap make it comfortable to carry, even when it's fully loaded. The bag's compact size makes it easy to store in your truck, van or workshop.
The GRABO Canvas Bag is not only durable but also stylish, with its sleek and modern design. The bag's color and logo give it a professional look that is sure to impress your colleagues and clients. Whether you're working on a big construction project or a small home renovation, the GRABO Canvas Bag is the ideal storage and transportation solution for your tools. It's a great investment for anyone who values organization, protection, and convenience for their tools.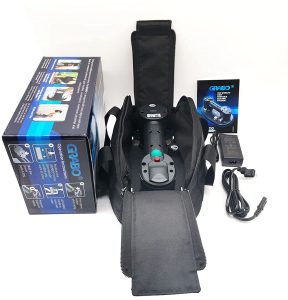 SKU: SN23017